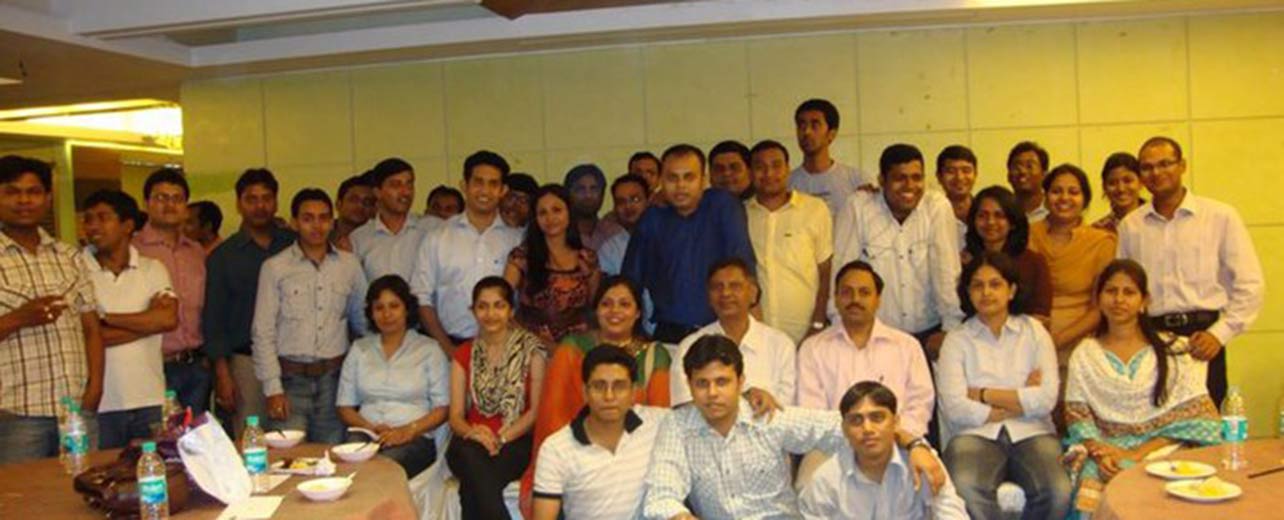 Generally, our Alumni gets involved in:
Student Mentoring
Providing access to their corporate network
Participating in various events of the school
Providing internships to students in their organizations
The institute conducts Alumni get-together either at a particular chapter location or at the campus itself.
Notable Alumni
The school has produced an illustrious array of alumni who are either in top-echelons of the corporate ladder or are successful Entrepreneurs. These highly successful alumni have, in many ways, contributed to the further growth of the institution.
Several of KSOM's alumni have secured high corporate positions and many have turned entrepreneurs, a testimoney to the quality of education received at the institute. A selected few are given below:
YUVRAJ MEHTA (1995 batch), VP & Group Head, Reliance Infrastructure Ltd.
AYASKANT MOHANTY (1996), Managing Director, Tatwa Technologies Ltd.
PRADIPTA PANIGRAHI (1996), Director, Gayatri Solar Pvt. Ltd.
AMIT SHARMA (1996), VP (Marketing), SREI Infrastructure Finance Ltd.
ABHIJIT SEN (1997), Joint Director, Sharpmind Education
AKASHDEEP GIRI (1998), VP, Secure Finmart
MANORANJAN PADHY (1998), Assistant General Manager, RBI
AY THOMAS LOUIES (1998), Managing Director, LEO
LOKNATH AGARWALA (1999), AVP, HDFC Asset Management Co. Ltd.
SHRAWANTI SAHA (2000), AVP, IDFC Asset Management Co.
VISHAL PATHAK (2004) Director, Ecolux Lighting Private Ltd.
JYOTIRMAYA BEHERA (2006), VP, India Bulls Securities Ltd.
SOVAN NANDA (2007), Managing Director, Anupama Industries
SOURYA SIDHHARTHA DASH (2008)Regional Manager-Human Resources
SATYAJIT BID (2008), Head Human Resources, Manipal Global Education
DEBJANI NANDY (1999), AVP – Institutional Sales, Reliance Life Insurance
SANJEEV SINGH (1999), Associate Vice President, IMRB International
---