Jibesh Kumar Dash
Placed - MakeMyTrip , Sr. Business Development Executive -
---
Exposure to corporate world through various corporate events and excellent faculty at KSOM helped me get my dream job.
Mr. Amit Kumar Marndi
Placed - HDFC Bank MBA 2017-19 Batch
---
The efforts that the professors put in, to make every student ready for the corporate world is commendable. The professors of KSOM helped me develop a strong foundation.
Ms. Drishti Bajoria
Placed - DELOITTE TAXATION MBA 2017-19 Batch
---
KSOM manages to strike the right balance between studies, fun and co-curriculum. It has played a very important role in infueling confidence in me, harnessing my potential, developing my skills and helping me to bag my dream job at Deloitte.
Ms. Suchismita Pradhan
Placed - DELOITTE ADVISORY MBA 2017-19 Batch
---
The best thing about KSOM is having the freedom to think of an idea and test its practical application. Here the potentials are harnessed, skills are developed, confidence is built and dreams are realized.
Mr. Shakilur Rahman
Placed - HDFC BANK MBA 2017-19 Batch
---
KSOM has given me many opportunities and exposure. Be it my first out-bound trip (Konfluence), the three major conclaves (HR, Marketing and Finance), the several seminars and guest lectures, the innumerable workshops or all the insightful lecture sessions, the college has groomed me to be corporate ready.
Ms. Simran Narula
Placed at Deloitte Taxation
---
The thing which I like most about the KSOM is the mentor-mentee program of college where every student is mapped to a faculty and the faculty guides the student in every possible way. The academic activities are accompanied by the various extracurricular activities which happen throughout the year.
Ms. Tanisha Biswas
HR Recruiting Specialist - Allegis Global Solutions
---
I will forever be thankful to KSOM and will always remember that I began the journey here. It has provided me with a platform to realise my potential and make the best use of it. I am filled with pride and gratitude for being an Alumna of KIIT School of Management, KIIT University"
Sumita Nayak
BBA (2016-19 batch)
---
The three years here at KSOM have been really enriching for me. Apart from making great friends, academically KSOM has been really great for me. The professors could not have been more helpful ever. "The Mentor- Mentee system here is unique and is a great helping point for any student."
Rahul Agarwal
BBA (2016-19 batch)
---
Helpful faculties combined with rich educational environment is what KSOM is known for. There are plenty of facilities one can find with lots of opportunities. One can never get bored with all the club events that are conducted monthly. When it comes to festivals, KSOM always makes us feel like home by the variety of cultural activities hosted in the campus.
Radhika Tibrewal
BBA (2016-19 batch)
---
Being in SOM is so much fun, it's not about just getting knowledge about studies but also getting knowledge in various other fields through the various activities performed here. The facilities provided in this institute are incomparable to other institutes of its rank. Faculties here are very friendly and they also motivate students to achieve their future goals.
Raj Kumar Yadav
BBA (2016-19 batch) Nepal
---
Taking admission into KSOM is like paying for an exclusive world tour. KSOM is comprised of different students from different countries which makes it a global community for diverse learning. All the facilities & staffs are very helpful in nature. They are ready to help students at any time in any situations. It has been a wonderful experience for me so far in Ksom. It is indeed beyond boundaries. Potentials are harnessed, skills are developed, confidence is built and dreams are realized.
Sindhuja Rashmi
Senior Executive – HR Altimetrik India Pvt. Ltd., Bangalore.
---
KSOM has always been like a second home. A perfect mix of best of the faculties to a very well-designed curriculum, KSOM offers the best campus and the best of everything a student can expect from a college. KSOM has played a very vital role in shaping us all as professionals and has made us ready for all the challenges in life. The best part about KSOM is it gives you the opportunity to sharpen your skills in the field of your choice, thus making each of its student capable of having a career they have always dreamt of. Apart from the regular curriculum, KSOM also offers the students a plethora of other wonderful opportunities to explore their talents and outshine themselves in every field possible. With the best professors around who are ready to help you in each and every way possible right. Every single time I am appreciated for my work at my workplace, I say a silent thank you to KSOM. I owe what I am today to my Alma Matar and my very amazing professors! Dear KSOM, you are missed every single day!
Ms. Aakanksha Ria
Category Marketing, Havells India Ltd.
---
The beautiful journey at KSOM encompassed the best faculty mentors who not only gave away the subject knowledge but also guided me through the real life corporate scenarios, the corporate trainings & conclaves, all-year awaited annual fests, extracurricular activities & of course the friendly environment. My biggest takeaway from KSOM was the amazing few months experience at CULS, Prague, Europe as an KSOM exchange student. The international exposure not just added to me career-wise but helped me grow into a more confident & a flexible person. With all this - I confidently see myself closer to my goals by every passing day - Happy & successful!
Soumya Swagat Parida
ASM-SBI CARDS
---
KSOM is a place for all-round development, knowing your own potentials and mastering the skills with the help of extremely supportive faculties. KSOM gives substantial exposure to the corporate world through seminars, conclaves and workshops where you get the chance to interact with industry stalwarts. MBA at KSOM, helped me find my true potential, explore and master it.
Sromona Banerjee
Analyst, Moody's Investor Services.
---
Given a choice, I would choose KSOM over and over again. What really sets it apart from other B-Schools, is the way it transforms every student to make them corporate-ready while ensuring their individuality remains intact. The corporate trainings, the mentor-mentee sessions with the faculties, the extensive focus on extra-curricular activities are a few of the many things that helped an amateur college graduate with no industry-experience, like me, immensely. Pedagogy and course-content, am sure, more or less is the same for all B-Schools but how to present yourself to the recruiters, to the world outside is what the books won't teach you but KSOM will. Even the mentor-mentee sessions, for me, are still not over. I know I can always reach out to my professors anytime and they will always help me out. That again is something that you won't find everywhere. Faculties, here, take personal interest in being with you in your journey, as you move ahead in life. KSOM is the home that gave wings to my dreams. Hence from my first job at a leading MNC to even the life that I can afford right now, am indebted to KSOM.
Utkal Mishra
Officer - Personnel and Administration Afcons Infrastructure Ltd. - A Shapoorji Pallonji Group Company
---
KSOM has really played the magic wand in my career and is responsible for who I am today. Not only I grew professionally with enriched knowledge and conclave sessions but also it helped me to grow as an individual to fight the unforgiving corporate world both in India and overseas.
Adnan Ali
Assistant Manager Emagine People Solutions
---
My time at KSOM truly changed who I am and who I still want to become professionally and personally. The culture at KSOM fostered the sharing of ideas, critical discussions, and collaboration among students and faculty across a wide range of interests. I think it's rare to find (if not unique to KSOM) to have a large group of people with entirely different methodological and theoretical backgrounds enthusiastically discuss a common topic.
Poulomi Sikdar
Relationship Manager, Leasing and Equipment finance, Tata Capital Financial Services Limited
---
The orientation program scheduled for us on the 1st day of MBA comprised of various lecture sessions and activities which not only helped us bond over such a short notice but also made us experience the feel of working with a team, the indispensable part of an MBA course. KSOM has grilled us with assignments, projects, presentations and the severe exam pressure. This rigorous discipline is a blessing in disguise to survive the upheavals in the corporate environment. Apart from sharing knowledge and work experience, every faculty member has provided us with immense support at every little step we took to reach the zenith of our career. KSOM has given me a platform to explore my innovative sides, to overcome my fear of expressing in front of a large gathering, to manage a group with contradictory views and overall to shape me into an independent person with conviction and confidence. With the support of the entire KSOM fraternity, I could represent my college and win accolades at national level competitions conducted by Delhi Chamber of Commerce and All India Management Association. Today I am working with Tata Capital Financial Services Limited under Leasing and Equipment finance team and I am single-handedly managing the entire East region, with all due credits to my college.
Vibhanshu Tripathy
Sales Executive, Mondelez International (Cadbury)
---
It gives me great pleasure to say with pride that I have completed my post-graduation from KIIT School of Management. The relationship between faculties and student is very cordial, which gave me an opportunity to excel in my area of interest. The two years spent here were splendid and has helped me to grow better professionally & personally. I would like to thank all the faculties for making me corporate ready
Mohini Das
Assistant Manager, H & R Johnson (India)
---
KSOM - A place where along with quality education, extracurricular activities are given equal importance which helps in the overall development of the students. Supportive seniors, Fantastic professors, Corporate interactions, beautiful campus and amazing friends, these are just a few things one can expect from KSOM. It's like a manufacturing process wherein the students, lacking in confidence, enter as raw materials but come out corporate-ready Leaders of Tomorrow. I owe it all to KSOM for making me the person I am today.
Roopsha Roy Bardhan
SAP HR Functional Consultant In2IT Technologies
---
KIIT School of Management has always been extremely welcoming, informative, professional and clearly dedicated to their students. The course is very comprehensively designed and the faculties are exceptional. The guidance and the support of the professors throughout our course were incredible. The education imparted still gives us confidence and direction towards a successful career.
Asmita Mahapatra
BBA 2015 - 18
---
It was for the first time i came so far away from my home and I can now say after my 3 years in KSOM that it is a home away from home.The dynamic faculties of ksom not only taught us lessons of subjects but also made me different person that i am right now.KSOM has always made efforts to provide a balance between the studies and extracurricular activities.KSOM has made me a better person in terms of personality and knowledge.
Abhipsa Pradhan
BBA 2015 - 18
---
Getting into the BBA program of KSOM was a breakthrough for my career. It gave me leverage in terms of opportunities to enhance my knowledge not only in management studies but also in business communication and analytical skills. Guidance and teaching by the faculty here at KSOM is unmatched. It helped me to discover the best version of me.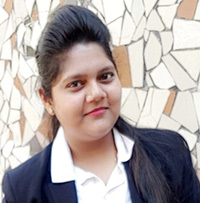 Abantika Sasmal
BBA 2015 - 18
---
It has been an amazing 3 years of journey at KSOM. With the help of amazing and friendly facilities, guest lectures, conclaves, various clubs, fests and business research fairs, KSOM has given me great opportunities to build a great personality as well as deal with the corporate world. I thank KSOM for making these 3years so productive.
Nisha Kumari
BBA 2015 - 18
---
KSOM's beautiful infrastructure and conglomeration of students from different parts of the country and globe creates an effective environment to study in. The faculties here are mentors who guide us through thick and thin. I am glad I chose KSOM for the BBA program.
Jean Philippe Loua
Guinea, West Africa, Pursuing BBA
---
KSOM provided me many opportunities to learn and improve. The environment is very nice and friendly and life here has been great. "I am happy that I chose KSOM for the BBA program"
Moses Itodo Agada
Makurdi, Benue State, Nigeria, Pursuing MBA II
---
I never felt so close to the world of business as I do in KSOM.
Kherlen Batbaatar
Ulaanbaatar, Mongolia Pursuing MBA II
---
KSOM gave me the right platform for overall personality development as well as global corporate exposure.
Drishti Narula
Placed at Deloitte - MBA 2016-18 Batch
---
From the very beginning, I was keen on getting a job in Deloitte US and KSOM has helped me bag my dream job. Experiences at KSOM have enriched my personality and made me more confident as a person.
Pragyan Sheshadri
Placed at Hyundai Motor India Ltd- MBA 2016-18 Batch
---
Extremely supportive faculties, frequent corporate interactions and curricular activities are all enriching factors of KSOM's value chain, that helped me achieve what I really wanted. Thank you KSOM for making me what I am today.
Chandrakant Panda
Placed at TVS Motor Company Ltd- MBA 2016-18 Batch
---
I am thankful to the teachers of KSOM, who are always there for the students. They assisted me in developing my interpersonal skills and helped me get good business knowledge through their interactive classroom sessions.
Neha Sultana
Placed at Tata Motors Finance - MBA 2016-18 Batch
---
The industry-based pedagogy and the interactive classroom sessions helped me become corporate ready.
Akanksha Dutta
Placed at L&T Finance - MBA 2016-18 Batch
---
"A home away from home" That's the first thing that comes to my mind when I think of KSOM. In this 5 long years of journey, KSOM has made me the person I'm today starting from my graduation days till my masters. The lively environment of KSOM and especially the dynamic faculties of KSOMm has helped me to achieve my dreams and to be on the right career path..
Subhrajit Singh
Placed at Emami Limited - MBA 2016-18 Batch
---
Throughout my two years of MBA at KSOM, I had countless opportunities to develop analytical skills, leadership, and proactive thinking through various programs and events. These attributes were the key reasons for my success. Big thanks to all my faculties and friends for the amazing journey at KSOM.
Abhishek Toshniwal
Placed at Deloitte - MBA 2016-18 Batch
---
KSOM has made me a better person. The mentorship program offered here is one of a kind as I could always count on my Mentor in guiding me towards my betterment. It has helped me develop a positive attitude not only towards my studies but also for extra-curricular activities. I am also fond of the friendly atmosphere here.
Rohit Chakraborty
Placed at SBI Card - MBA 2016-18 Batch
---
KSOM has cooperative and wonderful faculties. Campus environment is very positive. The training and placement department continuously provides assistance regarding placement.The college makes the best efforts to provide a good balance among curricular, co-curricular and extra-curricular activities.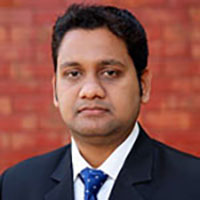 Amar Kumar Baidyaka
Placed at Wrig Nanosystems - MBA 2016-18 Batch
---
KSOM is a place where you can find an amalgamation of learning, fun, culture, love, literature and much more. I am thankful to Training & Placement cell of KSOM for helping get a good job.
Pushp Raj
Placed at SBI Card - MBA 2016-18 Batch
---
KSOM puts a lot of emphasis on professional & personal development. KSOM has made me a better person. It has helped me develop a positive attitude towards my studies and discover more about myself. Teachers are very caring and interested in students' well-being.
Sanjana Roy
Placed at Wrig Nanosystems - MBA 2016-18 Batch
---
Choosing KSOM for my MBA was the right decision. The corporate exposure in KSOM with annual conclaves, seminars and guest lectures helped me get critical insights of the business world.
Avigyan Dash
Placed at Deloitte - MBA 2015-17 Batch
---
KSOM has helped me bag my dream job. I am more convinced than ever that I made the right decision by joining this college.
Reet Khanuja
Placed at Deloitte MBA 2015-17 Batch
---
The energy and enthusiasm driven by our professors brought the best out of me.The exposure and the experience gained at various seminars, conclave and workshops conducted by experienced corporate professionals helped and motivated me to opt for the right career path.
Sreyoshi Patra
Placed in Tata Technologies MBA 2015-17 Batch
---
I've gained a lot of incredible experiences since I came here. There were several opportunities to interact with people from the industry. HR, Marketing and Finance Conclaves are examples of many such industry-interaction platforms made available to students at KSOM.
Abhinav Panda
Placed at TCS MBA 2015-17 Batch
---
The placement department at KSOM is extremely supportive.Prior to every company there is a well-structured training session.Thanks to KSOM, I bagged my dream job.
Neha Pattanaik
Placed at Surestep - Microsoft MBA 2015-17 Batch
---
I am looking forward to a bright future in the corporate world. KSOM has helped me become a better and a more sorted person.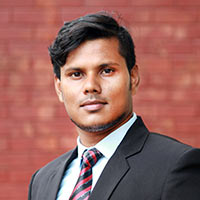 Mitul Kirtania
Placed at Schneider Electric- MBA 2015-17 Batch
---
The pedagogy at KSOM is based on real life work situations. The three annual conclaves, in domains of HR, Marketing and Finance, Kofidant - the mentoring program, and other various guest lectures by eminent business pundits have helped me gain a lot of insight and exposure to corporate world.
Rebecca Ghosh
Placed at Khimji Ramdas Pvt Ltd.- MBA 2015-17 Batch
---
I believe that an international posting and a good job profile is a great start to my career.I would like to thank KSOM, its faculties and the management for helping me take the first step in the corporate world which is absolutely new to me. My 2 years at KSOM shall always be most memorable years of my life.
Varsha Patnaik
Placed at Schneider Electric.- MBA 2015-17 Batch
---
I was guided at every step by my faculty mentor as part of the Mentor ship program - a unique initiative at KSOM. For me, Mentor ship provided a strong support system, something that I really appreciate at KSOM. My mentor is highly supportive and helped me a lot in honing my skills for the entire placement process.
Aishwarya Pati
Placed at ICICI Prudential - MBA 2015-17 Batch
---
I enjoyed a very open-minded and rich interaction with my professors during my MBA at KSOM.
Rajiv Simon George
Placed at EMA PARTNERS - MBA 2015-17 Batch
---
At KSOM, every student is assigned to a mentor and the students are encouraged to stay in touch with their respective mentors on a regular basis and engage in healthy discussions. The mentoring culture helped me in deciding my career path and it developed me as a professional.